There is no doubt that events and celebrations pull people together. Here at The Madison Senior Living, we believe Halloween is a perfect time to build up our team and encourage workplace camaraderie. It helps create traditions, provides opportunities for intergenerational fun, and builds positive morale within the team. Plus, it's a great holiday to let the team break loose and plan some seasonal fun!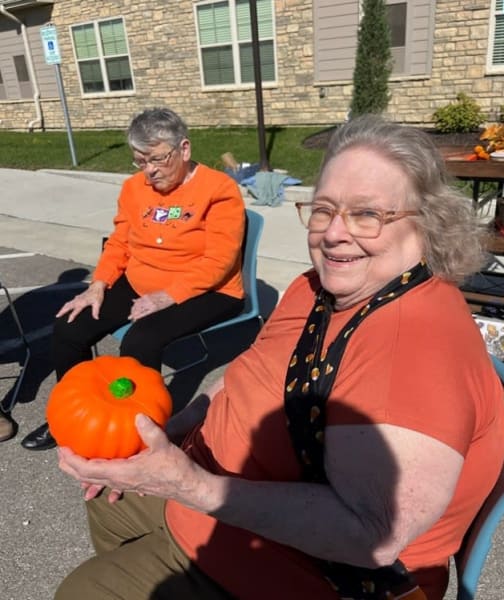 This year, our team is having a fall festival for our residents, their families, and staff. Everyone has been decorating pumpkins all week and are anxious to see who the prize winner will be.  Everyone has jumped in to get the fall festival ready and it sure was a big hit. It allowed everyone to bond and enjoy each other's company without always being on the go.
Traditions like this are important because they let us continue to have a family environment here at The Madison, which is important to all of us.
Celebrating Halloween at work can be a great opportunity to have fun while team building and improving company culture. As the Business Office Director, I love having these built-in opportunities to have fun and grow together as a team!