In celebration of Pride Month this June, Arrow Senior Living is looking at The Pride Flag, a symbol that is a representation of the forward movements to support and celebrate those in the LGBTQIA+ community. This important piece of the community has a meaning that is described by the colors included.
Red represents life and passion among many cultures. Orange represents healing, fun, and celebration. Yellow is a symbol for sunlight and is said to stimulate new ideas and thoughts. Green is synonymous with nature, a healing place, also associated with prosperity and growth. Blue represents serenity and calmness. Purple is the color of spirit, thought to connect us to the spiritual realm.
At The Madison Senior Living Kansas City, MO, we feel most connected to green. In our community, we strive every day to maintain an environment that promotes healing and growth for our residents, our staff, and our families. As green represents prosperity and growth, healing, and attachment to nature, we feel deeply rooted in our core values. We also find ourselves exploring new ideas, trying new things, and openly inviting others to join us in our adventures.
As Resident Services Director, I want my actions to reflect my title. It is my goal to allow our residents to learn and experience new things, immersing them in cultural experiences and promoting individual growth and sharing in the community. The support may be as simple as learning a new language or as complex as sharing emotional experiences and stories. We value the individual and promote inclusion as a service to our residents.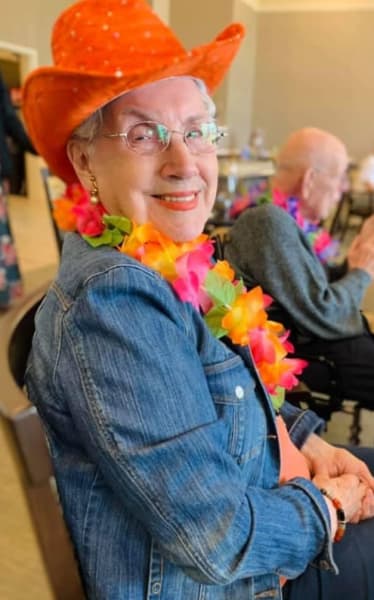 In our community, we know that each of our residents have come from different lifestyles and backgrounds. As such, we work to maintain that diverse culture across both residents and staff with targeted programming and staff education efforts. Arrow Senior Living has launched a resident-led Diversity, Equity, and Inclusion (DEI) speaker series for employee and resident education. Residents interview speakers who represent some of the relevant topics of the day related to diversity, equity, and inclusion ranging from non-binary people and use of pronouns to Juneteenth history. Through our tradition's council, which coordinates core resident and employee cultural celebrations and education, we work actively to celebrate diversity within our community. This has created a means for residents and employees to join in recognition of each other. The road ahead is to ensure that diversity and inclusion is not just an initiative. Moving forward requires necessary conversations to address discomfort and to open dialogue on important perspectives. This helps to ensure that we are providing not only an enjoyable place to retire, but one where seniors can feel enriched, safe, and excited about life!