Established by the National Center for Assisted Living (NCAL) in 1995, National Assisted Living Week® recognizes the role of assisted living in America while providing a unique opportunity for residents, their loved ones, staff, volunteers, and the surrounding communities to recognize the role of assisted living in caring for America's seniors and individuals with disabilities. The annual observance encourages assisted living communities around the country to celebrate the individuals they serve while simultaneously educating members of the public about what assisted living truly looks like.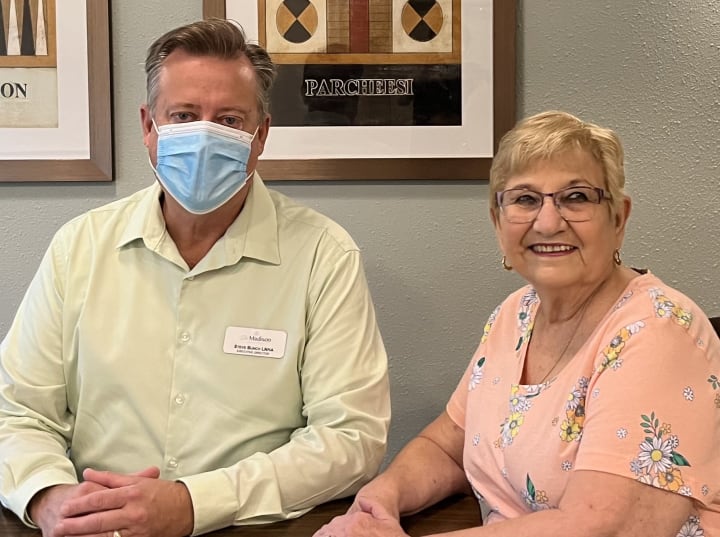 This year, The Madison Senior Living is celebrating the 2022 theme of "joyful moments" from September 11th to September 17th by recognizing how each department plays a role in creating joy for our residents and staff members. ​​​​ ​
I have always felt it is truly an honor and a privilege to be afforded the opportunity to serve seniors. I strive each day to make a difference and positively impact the lives of the residents in our community. My primary objective is to create a culture where our residents feel they are treated with respect and dignity and are proud to be a part of The Madison Senior Living family.
Our team creates joyful moments on a regular basis in our community. They work diligently each day focused on ensuring our residents feel valued and appreciated. We never take for granted we can make a difference in the lives of the residents we serve. We seek out every opportunity to create joyful moments and celebrate accomplishments. Humor and laughter are prevalent throughout the community, and this is evident during activities or casual conversations with our residents.
Catalina Rivero has been a resident at The Madison Senior Living since January 2022.
She said, "I enjoy being with other people and all of the activities here at The Madison. I don't feel lonely, and it feels safe and comfortable. It really feels like home. The employees and residents are so nice. My son is happy I'm living in Assisted Living because when he goes to bed at night he can rest, knowing I am well taken care of. "
Catalina commented on her favorite memory so far, "It's just a good memory. When my husband and I moved here in January, we had to soon be in separate areas due to his health, but I was still able to be with him daily, because he was very near, which was nice. After his passing, I felt happy at The Madison, and while my family first thought I might move to another place, I chose to stay here. I was happy here. The environment makes you feel safe, like a big family."
We plan to make National Assisted Living Week special in our community. Our community has a wide range of events scheduled each day that will offer opportunities for the residents, families, and staff to have fun and celebrate. We believe having fun and laughter are extremely important, which will be a theme throughout the National Assisted Living Week. I encourage our residents and families to set aside time to attend as many events as possible during this week of celebration.
Follow us on Facebook to witness all our joyful moments, but especially from September 11th to September 17th as each department celebrates National Assisted Living Week and the many ways each team brings joy to our community staff and residents!
#NALW #whatseniorlivinglookslik