The last week of April is a special time for the culinary department at The Madison Senior Living Kansas City, MO. In honor of Earth Month, we will be celebrating and embracing the Farm to Table concept. While the terminology is often overused, the idea is a basic one that stems from the days when the food you ate came from the farm you lived on or nearby. Practices may have changed but utilizing the produce and livestock from local farms and growers has many benefits. For example, did you know most produce loses nutrients within 24 hours of harvesting? Have you ever noticed how fresh meat is moister and more flavorful?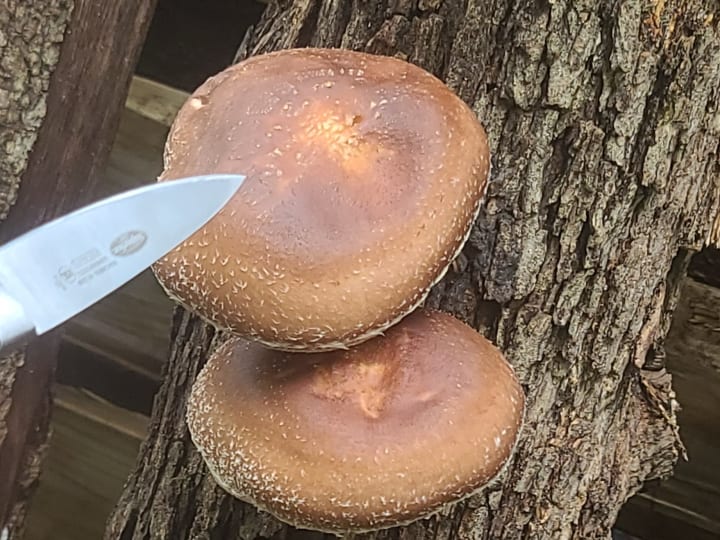 Farm to Table also helps strengthen the local economy by providing jobs and keeping money in the hands of businesses run by our neighbors and friends. It helps to build relationships between the farmer or rancher and the customer. Both sides benefit greatly from sourcing local items. If an item becomes scarce, or pricing becomes high, this valued relationship can be instrumental in helping us to continue to provide the exceptional food our residents have come to expect from us with minimal interruption.
The dish I'm making is free range chicken and wild mushroom strudel with flaky phyllo crust. There will be sides of arugula salad with pickled vegetables, smoked cauliflower, and blistered heirloom tomato puree. The items I'm sourcing locally include Shiitake mushrooms, baby portabellas, oyster mushrooms, heirloom tomatoes, arugula, fresh herbs, cauliflower, and free range chicken. I can source all of these items from two locations, Broadmoor Bistro https://caa.smsd.org/ and Bob Brassard http://acf.kcchefs.org/.
My mom would make fresh hunter's chicken once a month when I was a child. That is a great memory of eating local ingredients. What I'm making is a take on my mother's dish. I wanted to bring it into the next generation, my generation, with my own twist.
Sustainable farming in our area allows us to buy fresh products that are seasonally available, helping our agricultural economy. We're able to recognize the local farms that many residents grew up and are familiar with.
For us, buy local isn't just a bumper sticker. It should be embraced and promoted as much as possible. Even if you couldn't be here to enjoy it with us, I hope you can enjoy the content included here and feel inspired to visit some of these local vendors!